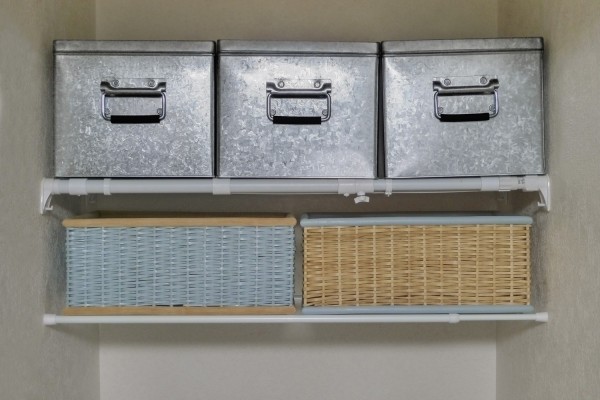 "Tension rod" is useful item especially if you live in rent room. There are some variation products type. So I made list of tension rod classified by type and length.
Tension rod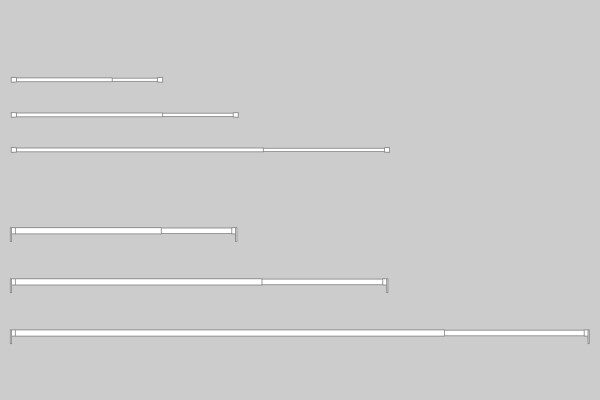 This is general type. As a above image, in state of attach between the wall, you can set basket by "Put on", "Put at an angle", "Hang to the brim of the basket". So you can use as a shelf addition to use with hanging something. And you can use like as bookend by attach horizontally between shelf board, and use as partition in the drawer. I attached tension rod horizontally between the cupboard and the top plate of the kitchen in the Ikea Hack: How to build floating shelves without fixing them to the wall | Life Design Edit
Tension Rod (Floor To Ceiling Pole)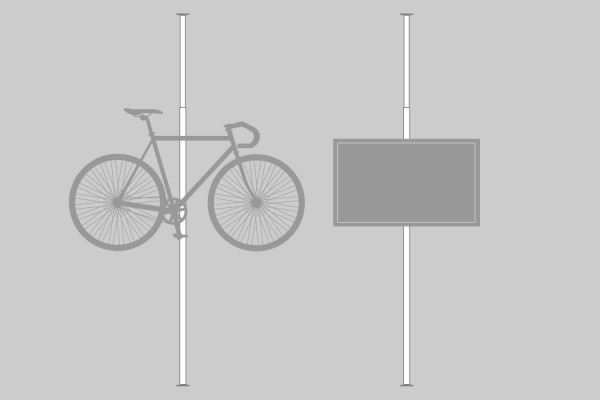 Storage for a bicycle type often. Products like as stolmen will help expand the possibilities of rent interior. I made loft storage with stolmen.