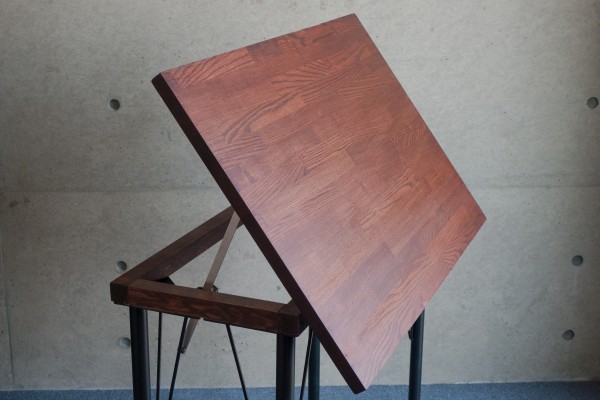 This desk is introduced the article "DIY of PC desk that can desk work on recliner chairs".I will introduce how to make diy the adjustable table (drafting table) using architectural hardware.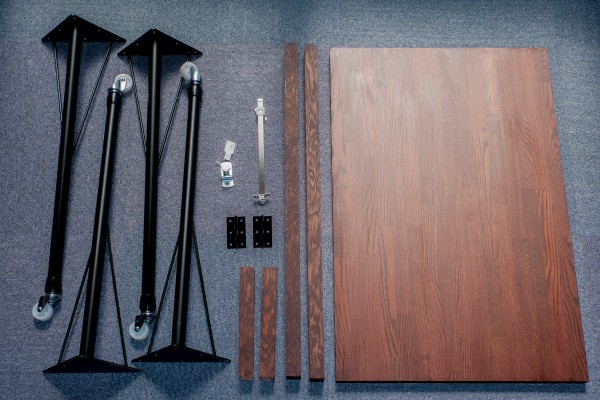 These are the basic materials. The top of the table is laminated ash wood with a thickness of 20mm, the square timber frame is white wood with a brushed urethane varnish finish on oil stain.
Build the base without the top table.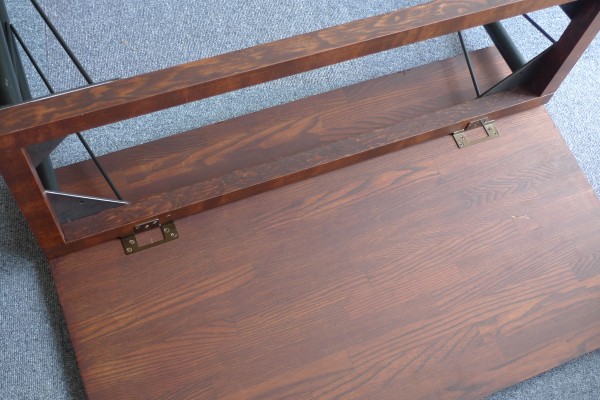 Install the top table to the square timber frame with a hinge. It was little trouble to fix the angle. I found other architectural hardware that could be diverted shown in the images below.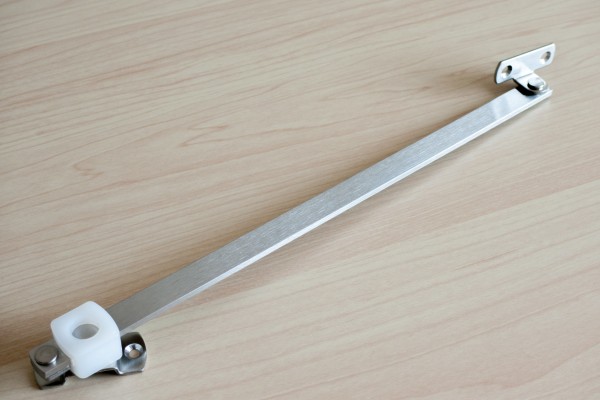 This is a stay to be attached to a door, such as a cupboard.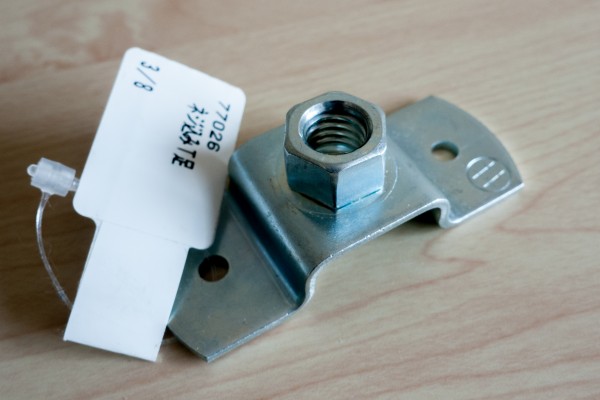 This is hardware used to fix pipes, purchased at a nearby hardware store.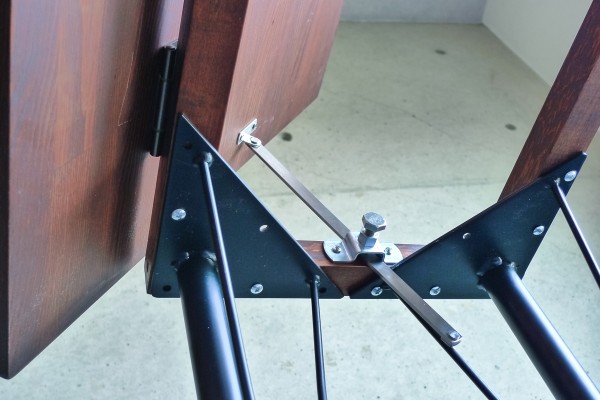 As in the above image, I built it so that the table can be fixed into place with bolt. The range of motion is last-minute, but I was able to assemble it somehow.
3d data of Drafting table is here.