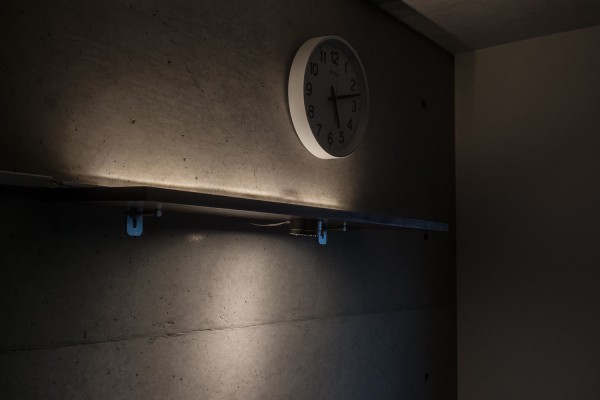 I tried to enhance the floating shelves by attaching strip lights of IKEA. I used bolt that be buried in the wall to attachment to the concrete.
The floating shelves is built by a piece of shelf board. The Finish is urethane varnish brush finish on oil stain.
To Attach Dioder and wire molding to top face and to attach Grundtal to lower side face.
It is difficult to attach to the concrete wall generally, but the bolt (to be used for fix the formwork when during construction) have been exposed, so I used this.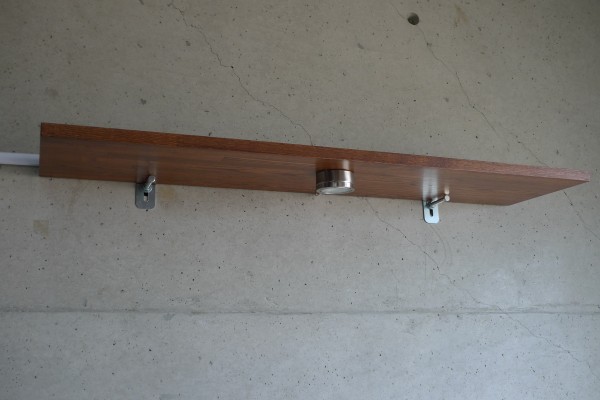 Lastly connect wiring.
I think the lighting material weights is light, so it is able to attach lights to other type of shelves.