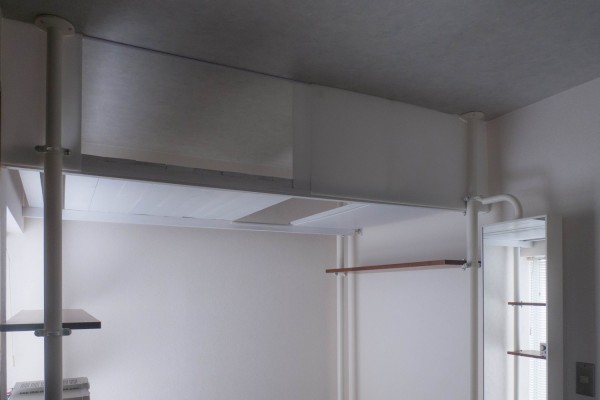 A loft space is useful for using space effectively. The standard way are building to a room that has high ceiling height or use a loft-bed. You can also build rented room if light version. I tried build loft storage and shelf with ikea stolmen.
Before the building the loft, 2 sets of IKEA stolmen shelf are there. (Shelf board is self made) Bridge wood beam between the Shelfs with hardware of stolmen's. (Timber frame: 30x45mm span=1,600mm)
Fix the lumber to the Beam. Make the cover Corrugated plastic made that can be open or close.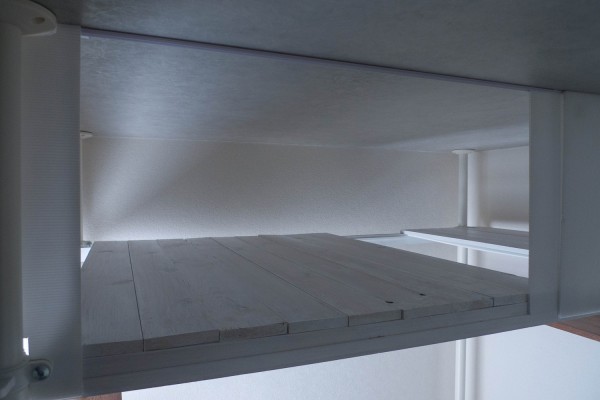 Absolutely built them without fixing to the room. (Note: Stolmen is recommended to fix to the floor and ceiling officially.)