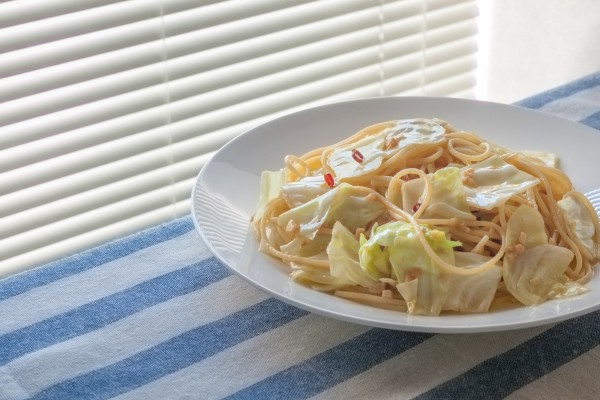 Recipes of pasta in a wide variety. There are infinite of combination sauce and ingredients. I think that you make it at home sometimes, but for anyone who does not work well enough, it will teach you the tips to be able to make delicious..
The important matter in the oil based pasta is the percentage of water and oil and noodles ( pasta ). (Of course salt seasoning )
For noodles 100g, please try to reference olive oil 50ml, water in 50ml (cooking liquid of boiled pasta). Especially in the case that man requires much of noodles, the sauces becomes relatively small. Please try to use the oil to feel little too much.
I have no idea about special tips to boiling pasta, but let's put firmly salt for the purpose of flavor with. Especially it is important thing when the pasta is simple as oil based pasta.
This is how to make the sauce. Put the garlic finely chopped ( or slice , mashed ) and olive oil to frying pan, and put on fire. When garlic is cooked or become golden brown, you can weaken the fire and put the cooking liquid of boiled pasta. Then, Rotate the frying pan such as bubble wave can come together in the middle for emulsified the sauce. And put the noodles and ingredients, please adjust the seasoning at the end.
And that's all! Turn on the red pepper with garlic if peperoncino. Basic recipe such as "cabbage and anchovy" based on this. This tips might be a matter of course, but please try this who do not go well.
*) It is one of the tips when adding the anchovies. it is good to put as paste after adding to the cooking liquid of boiled pasta. If you put with the rough chopped anchovies before adding cooking liquid, anchovies would be fried, so it can not familiar with the sauce.