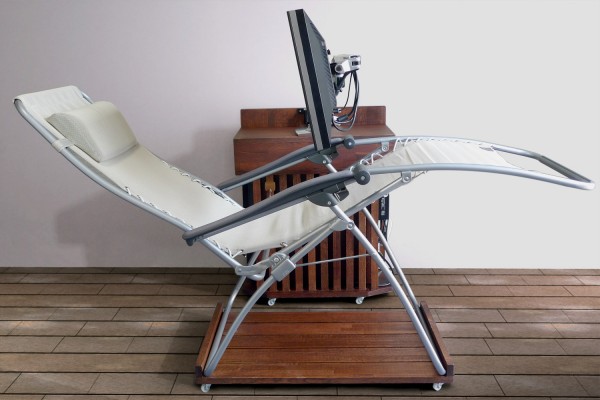 What chair do you use for using pc? Chair is important thing for comfort desk work environment. I heard that lean back is better than slouch when sitting, so I made the desk that can use with the zero gravity recliner chairs.
Key elements is the recliner chair of Lafuma (RSXA)

and the monitor arm of ergotron (LX).

I think these two products are made very well. I am satisfied by using.
I made the PC shelf that can support monitor, the career with wheels under the recliner chair, and the desk for put keyboard and mouse.
This is PC shelf. For arrange long cable, I built the slatted wood to hide cable in this back.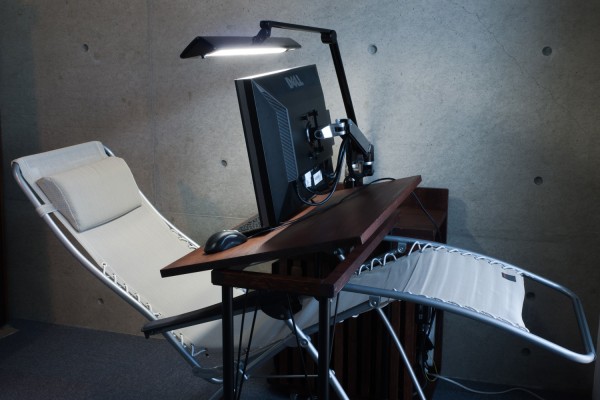 The desk can change top board angle according to reclining position. ※The "how to make the desk" link is here
3d data of PC Rack (also includes RSXA , LX-arm) is here.