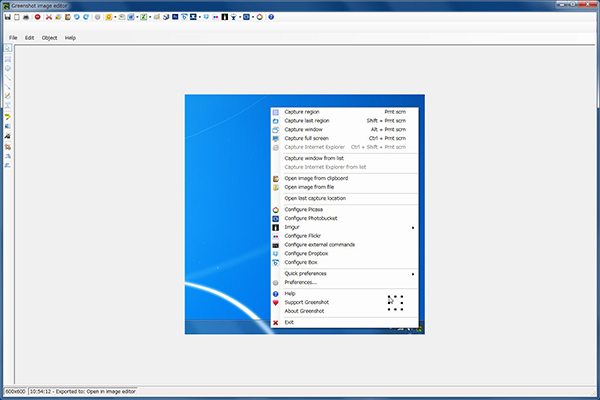 How do you screen capture? There are many screen capture software that free or proprietary. I found good tool recently. I will introduce the review of screen capture software has several feature that often needed.
| | |
| --- | --- |
| Software category | Screen capture |
| Homepage (download) | //getgreenshot.org/ |
| License | GNU GPL |
| Platform | Windows (require .NET Framework) |
| Language | Multilingual |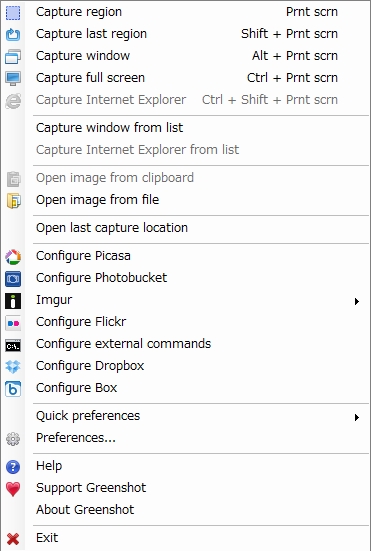 When starting application, icon will appear on the notification area at task bar (right-bottom of Desktop), and when clicking, the menu will appear like above image. You can select capturing menu "region", "last region", "window", "full screen". "Capture window" can capture not only an entire window but also a part of particular area like a menu bar. For example…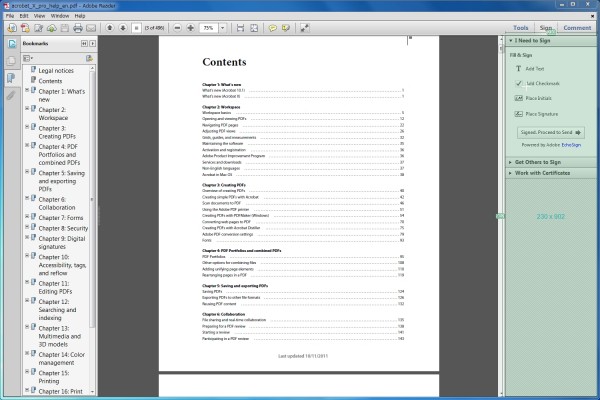 Like above image, you can cut out a part of software (green rectangle area) without indicate an area. (Which part of area can be selected is depends on software)
"Capture Internet Explorer" can capture web page as screenshot of whole page.
And this application has an image editing feature that can crop, write annotation, etc. And great feature is the mouse pointer can be moved in this process.
Editor screen
There are functions that coordination to Picasa, Flickr etc… , and can set a particular application as will start after the capture for edit. (Set from the main menu> Configure external commands)
I have used to several screen capture software. and this software is recommended. It's has functions needed as capture software, and the functions is great that part of window capturing, mouse pointer moving.
Preference Screen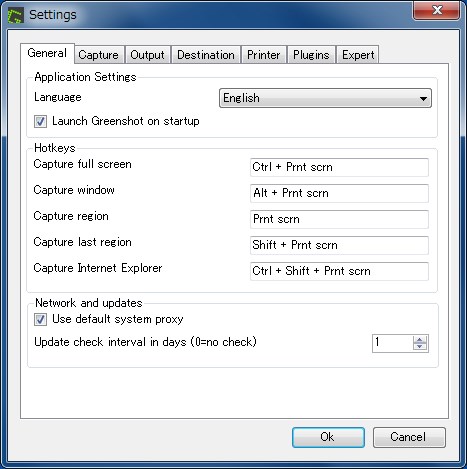 You can choose several language by select at drop down menu. You can set Hotkey as you liked.