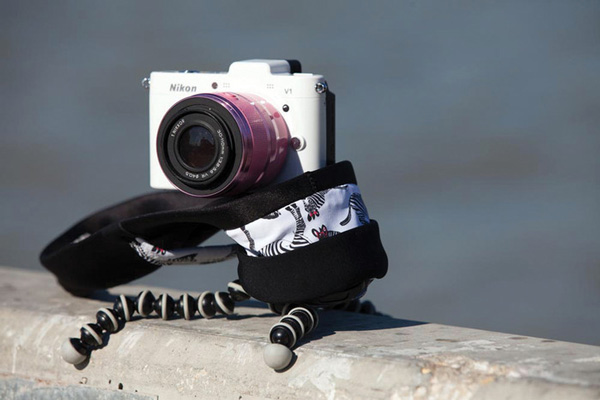 The camera strap is item required to take crisp photos in the field. I introduce ideas of camera strap because many great ideas can be found at the kick starter.
Miggo
Strap can become a camera case as it is. It is cool as enough that I want to buy a camera that is fit to the strap. Investment recruitment period is up to March 3, 2014.
Slidestrap
Do you have a problem that to late a moment because strap to be stuck in your cloth when you want to release a shutter ? This product can solve the this problem. Investment recruitment period is up to March 14, 2014.
The following is a successful project already started in Kick Starter.
Capure Camera Clip v2
This camera holder is not so fashonable. But It has high mobility. We can know that demand was high from the fact that this project collected 819,108 dollars.
Peak Design Capture Camera Clip
.
Binary Strap
This product is designed for release from pain of neck and shoulder when using camera strap.
C-Loop
The joint between camera and camera strap has mechanism that can be rotated for strap cannot be twisted.
I saw many diy of camera straps. Custom of strap is also interesting. Starting business also be not a dream at Kick Starter if you come up with great idea.